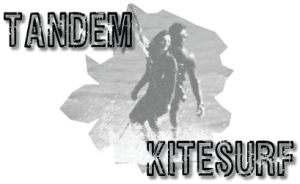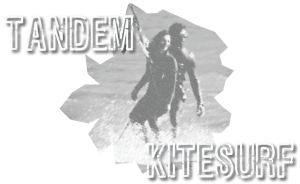 TRY TANDEM KITESURF IN ATHENS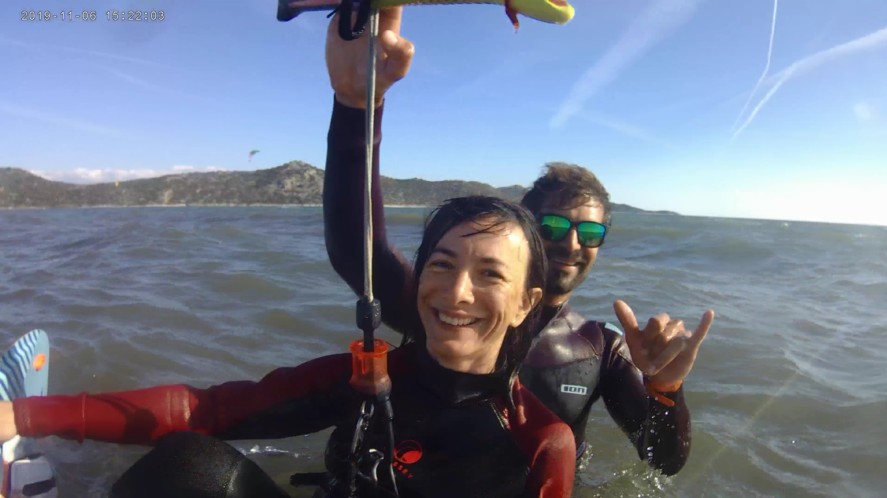 Visiting Greece and want to learn kitesurf? Are you afraid to have a full kitesurf lesson or you cannot make up your mind?
Try Tandem Kitesurf Today!
Along with an experienced IKO instructor you will get a thrilling riding experience in Greece within minutes! No need to spend a great amount of time or decide if you want to learn.
Without any prior knowledge!
Start Riding today
Safely
at Low cost
get all the Adrenaline
decide if kitesurfing is the sport for you!
If not, you have an amazing experience anyway!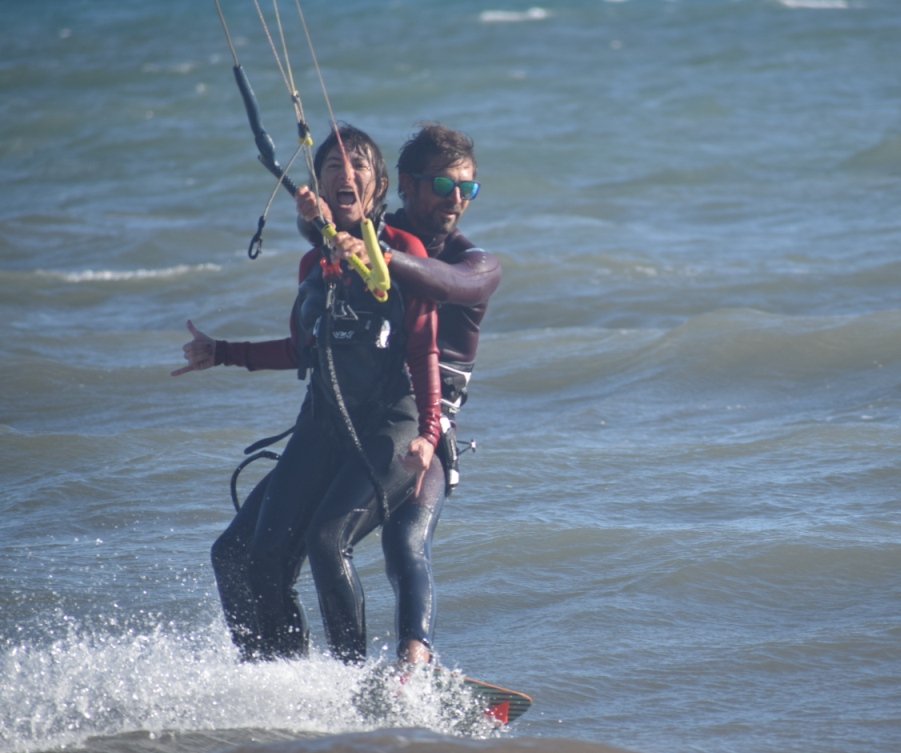 Learn Kitesurf Faster with tandemkiteboard
With tandemkiteboard in Athens / Greece you could easily start learning the kiteboard sport instead of going straight with proper lessons. You will instantly get the feeling of how it is to be riding a board on the water, getting direct feel of the pull of the kite and the power it generates and all this with 100% safety as an experienced rider and instructor will be handling all the situation at all times!
During your riding and since you get immediate response and feeling you may be introduced to the piloting as you are attached to the instructor and can give it a go getting immediate feedback and directions.
Only limit would be a max of 70kg weight of you.
Live the TandemKiteboard Experience now!